Dexpan« Non-Explosive Controlled Demolition Agent

For Controlled Demolition, Reinforced Concrete Cutting, Rock Breaking, Quarrying, Stone Dimension, Mining, Excavating ...
---
Granite Quarry Mining Equipment, Granite Quarry Stone Cutter, Granite Quarrying Mining, Granite Cutting Quarry Mining Equipment, Quarry Mining Contractor Company
Granite Quarry in Idaho, United States 2005
In Mining and Natural Stone Quarrying industry, Dexpan« Non Explosive Blasting Demolition Agent helps quarry owners, drilling and blasting contractors or blasters to quarry perfect slabs and blocks in limestone quarries, onyx quarries, marble quarries, granite quarries, sandstone quarries, flagstone quarries or any other types of natural stone quarries you are working with.
Compares to explosives blasting, TNT dynamite, Nonex and other quarry equipments like diamond wire sawing machine and chain saw stone cutter, Dexpan« avoids waste of valuable stone, high cost of insurance, blasting permit / license, storage and labor. Dexpan in the hole is the best deal for quarry owners! Call Toll-Free 1-866-272-4378 for Free Estimates!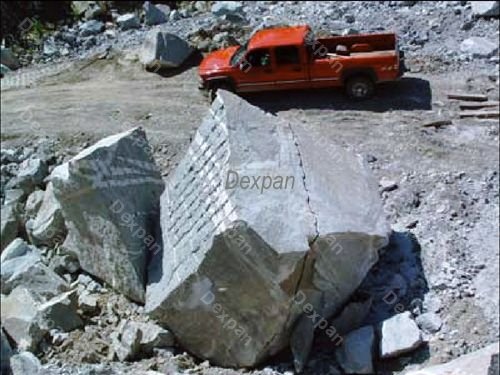 Granite Quarry Mining Equipment, Granite Quarry Stone Cutter, Granite Quarrying Mining, Granite Cutting Quarry Mining Equipment, Quarry Mining Contractor Company
---